Welcome to the home of Toronto singer-songwriter and multi-instrumentalist Vern Nicholson, and thank you for visiting. I'm a purveyor of folk 'n' roll: spirit-filled sad songs made better. Drawing on my classic-rock DNA, pop instincts and folk sensibility, I craft soulful and melodic music, creating a vibe that's gutsy, warm and inviting.
My most recent release is a covers EP, Favourites, Popular and Otherwise—nine songs in all, guaranteed to warm your heart and soothe your soul, and best of all, it's free to stream or download. In 2017 I released my debut CD, Linden Tree near the Water, a troubadour's outpouring of love and loss laced with faith and hope—at once a requiem, celebration and love letter in 12 songs. Check out some endorsements that the record has received, and stream or download the free song of the month below.
Enjoy your visit, and blessings to you!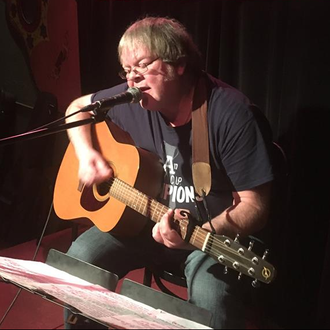 Like what you hear and have a little change to spare? All donations gratefully received.
Enter the amount you wish to donate