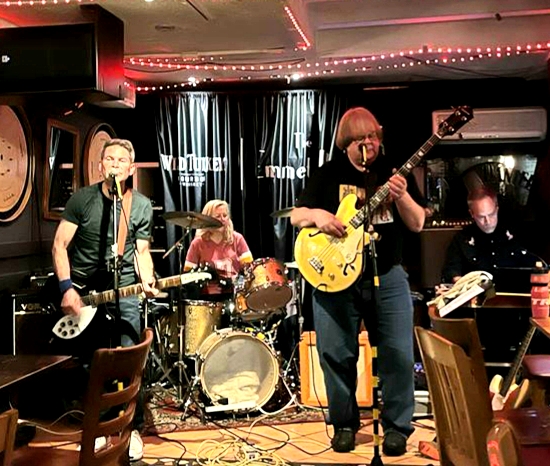 So, I find myself in a new band, with some old friends (and relations), and our first show is coming up in a week's time. You've seen a few of us before, in Sour Landslide and The Benvereens, and now we've added the exquisite Duncan MacKinnon on pedal steel for a cool twist to our sound. This is now the third band I've been in with my brother and sister-in-law, and each time, the name had been picked before I came on board. But this time, I really do like the name, and so do most people we've shared it with. It's from a Flintstones episode.
The pedal steel adds a lovely dimension, and although a few songs have a country lilt, this is not an alt-country band. It's too early to say what it is, really; we've had three rehearsals to this point, with a fourth coming up next week, then the show. We're opening for Lazarettes at the Emmet Ray on June 17, and here's the funny thing: Vince, Dee and Duncan (but not me) are in Lazarettes. So, three-quarters of us are opening for ourselves. It's all rather confusing and inbred, but it should add up to a fun evening of fine music. If you're in the Toronto area, come and join us for our debut.
Ladies and gentleman, introducing Stupid Good Lookings!